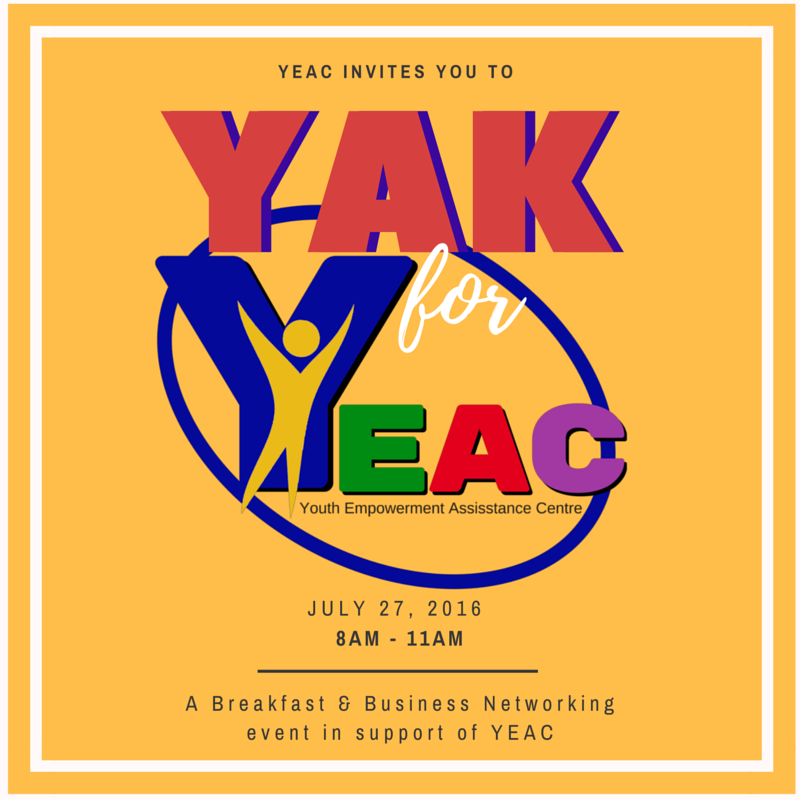 Join us for a Breakfast Networking and Education event in support of YEAC (Youth Empowerment Assistance Centre) on July 27th at 8am. Together with like-minded professionals, we will explore topics related to business and networking as well as how YEAC seeks to support Youth by providing entrepreneurial and business training.
Our Society today is defined by a growing disconnection between the Youths and the Communities in which they live in. One of the early signs of this discontinuity is reflected in youth becoming at risk to the community by dropping out of school, in conflict with the law, in conflict with families and society at large.
But Research has shown that by providing the right support can make a big difference early in the lives of these youths. Young people who are supported by adults are more likely to maintain good relationships, avoid risky behavior, find better jobs and have a stronger sense of identity and belonging to the society than those who are not.
The Youth Empowerment and Assistance Centre was established to cater for the needs of these type of Youths and prepare them for good and positive adult lives.
AGENDA:
8:00 – Open Networking & Continental Breakfast
9:00 – Welcome & Keynote Address from YEAC President Dr Olufemi Adegun
9:15 – Education Sessions with special guest speakers
10:30 – Open Networking
Join the conversation using #yakforyeac